DYSLEXIA GAMES THERAPY
Order Here
Bring the joy back into learning while using art and logic to retrain the brain!
Dyslexia Games Series A
6 Activity Books - 180 Pages for Ages 5-8
Dyslexia Games Puzzling Patterns
Dyslexia Games Draw and Spell
Dyslexia Games Letter Challenge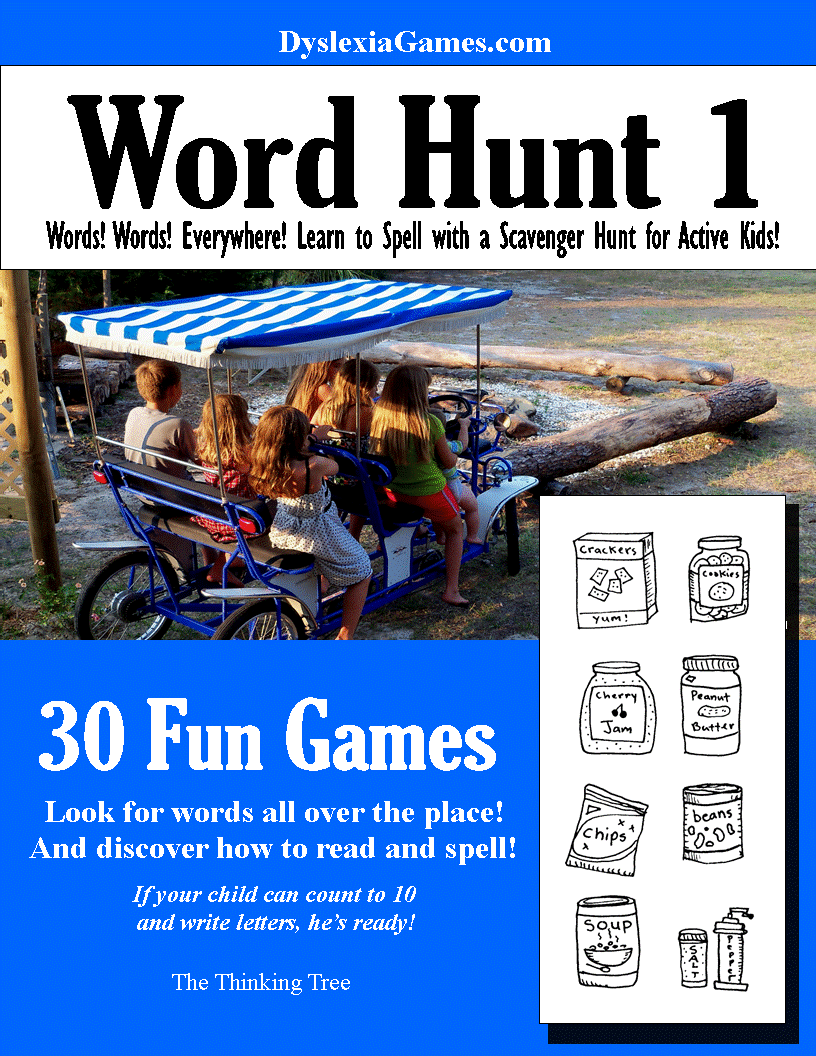 Dyslexia Games Word Hunt 1
Dyslexia Games Practice Pages
Dyslexia Games Series A develops basic reading skills, corrects reading confusion, and eliminates letter and number reversals. Perfect for 5-8 year-olds who:
Struggle with K-1 Level Reading.

Reverse or confuse letters and numbers.

Need to learn basic reading and spelling skills.

Have messy handwriting.

Have trouble paying attention to details.

Have symptoms of ADHD, Dyslexia or Asperger's Syndrome.

Can't remember right and left.

Do not respond well to normal phonics lessons.
​
* After completing Series A, the student will be ready for Series B or any normal 1st grade curriculum. Series B brings the child to a 3rd+ grade level in reading and writing.
*Most 8 year-olds will need both Series A & B
Dyslexia Games Series B
8 Fun Workbooks -